The Lightning Dock, el dock para el iPhone 5
The Lightning dock es un accesorio para el iPhone 5 que permite mantenerlo en vertical cuando se está cargando o sincronizando .
Seguramente hayáis oído hablar que Apple decidió dejar de comercializar el dock para el iPhone 5. Bueno, en realidad no ha llegado a adaptarlo para el último smartphone de la manzana por lo que el soporte para los iPhone inferiores sigue estando a la venta en la Apple Store.
Esto se debe a que el iPhone 5 incorpora un nuevo conector que sustituye al de 30 pines y que reduce de manera notable su tamaño. Esta noticia no ha gustado a los usuarios que están acostumbrados a tener el iPhone cargando en su base vertical mientras trabajan en su despacho o al dormir en la mesita de noche. Aún así, por suerte, los fabricantes de accesorios para iPhone se han puesto manos a la obra y ya tenemos una solución económica y bonita.
The Lightning Dock es un soporte destinado para el iPhone 5 y para el último iPod Touch. Se trata de una base con un diseño sencillo al estilo Apple que permite mantener el iPhone en posición vertical cuando se está cargando o sincronizando con el ordenador. Esta accesorio está disponible en tres tipos de materiales (madera, aluminio anodizado y aluminio anodizado negro) y se puede adquirir con soporte trasero o sin él, por lo que el iPhone se apoyaría directamente sobre el conector.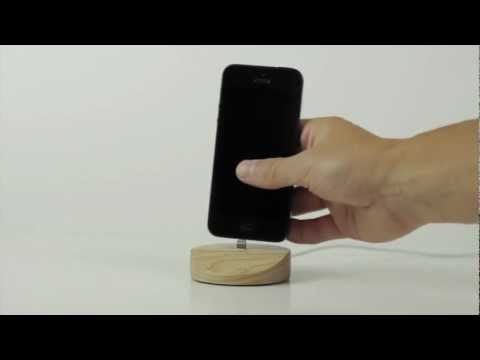 El precio del dock The Lightning Dock es de 24,95$ para el soporte de madera y de 34,95$ para el de aluminio o aluminio negro. En principio el kit viene sin el cable Lightning-usb para que utilicemos el que viene de serie con el iPhone 5 pero se puede solicitar uno por 20$ más. Si estáis interesados en este bonito accesorio podéis encargarlo desde la web del fabricante.